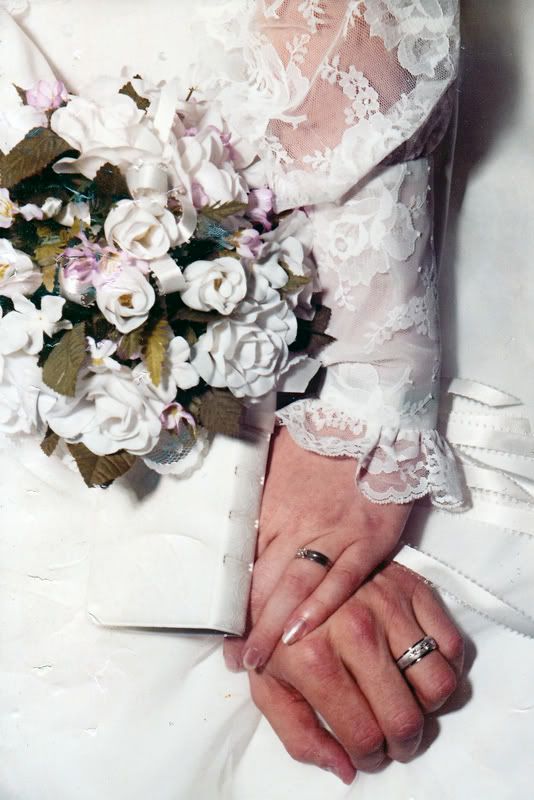 I slept better last night than I did all those years ago. I was too excited to sleep. It was an incredibly rainy day but that didn't matter. I was going to be Mrs. Mark Cannon and that was all that mattered.
Wondrously, the clouds cleared an hour before the wedding. Everything went off without a hitch and I was hitched!!
For these 27 years, Mark has stood beside me through the rain and through the sunshine and I couldn't be happier.