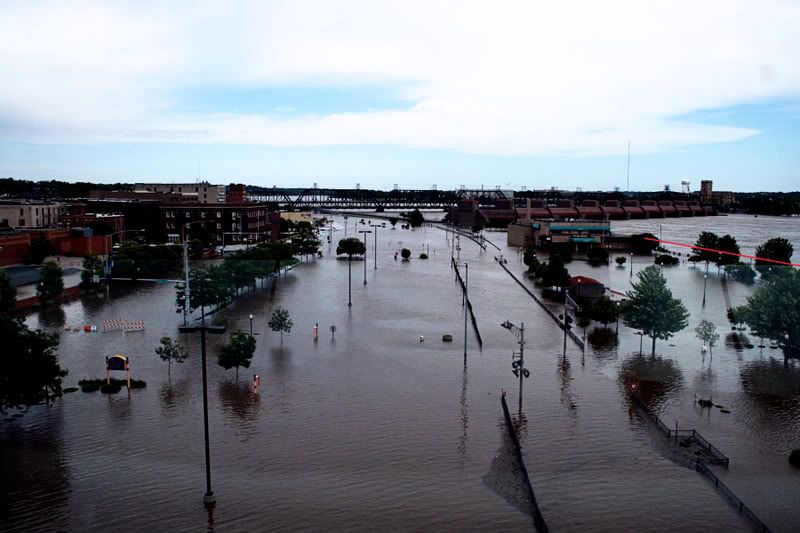 The red line on the far right in the picture is the usual bank of the river.
Just a guess, but I think the trains will be running a little late today.
I didn't know the name "River Drive" was a literal term.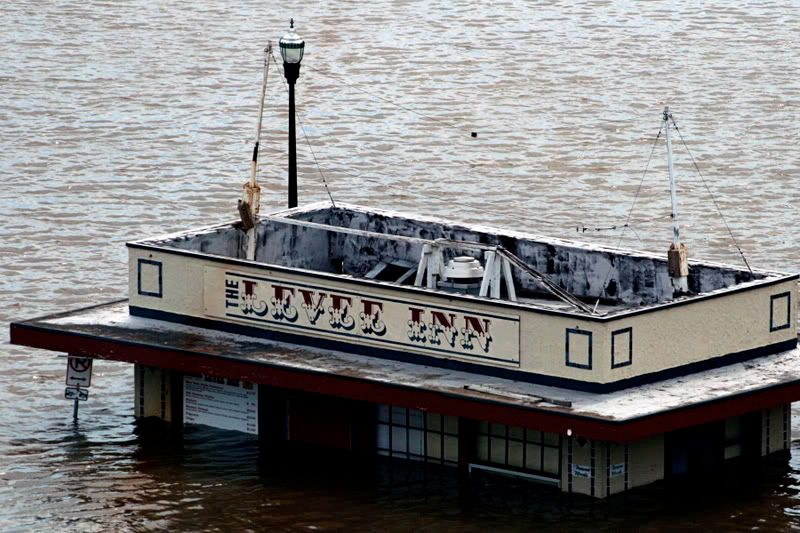 The name "Levee Gone" might be more appropriate.
Exit to where?
I think the detour signs are a bit unnecessary, don't you?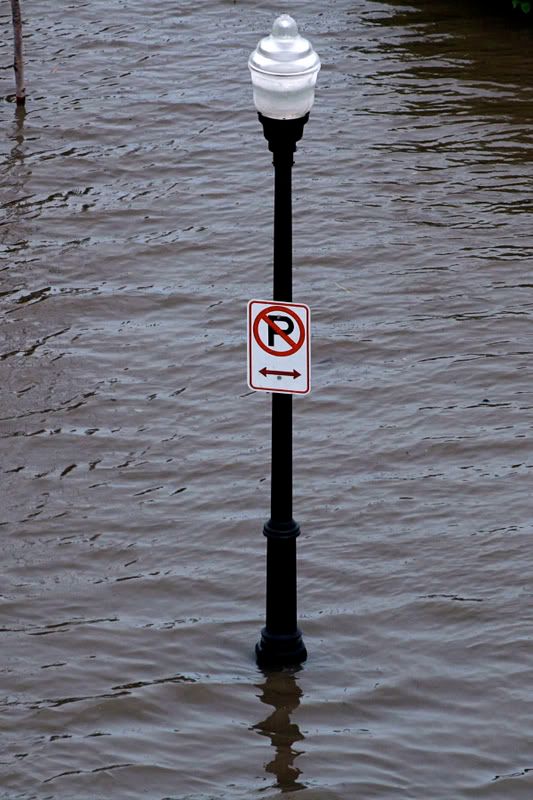 Aw, why not?!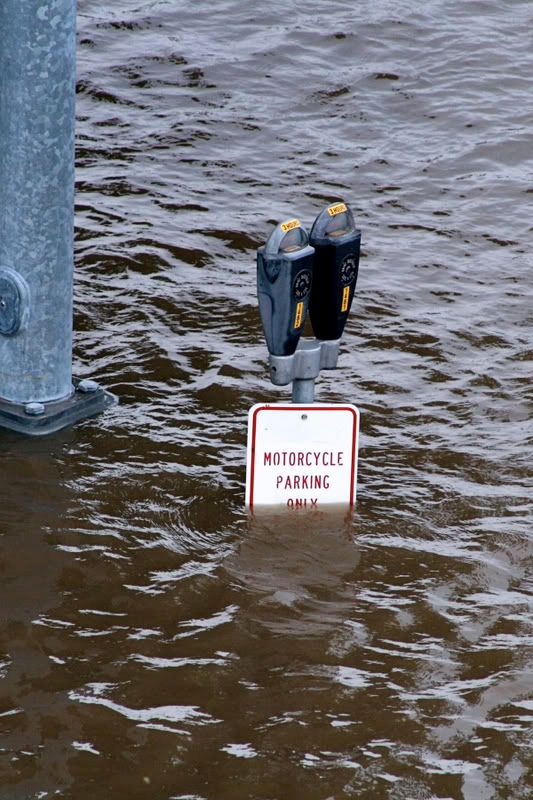 Maybe Jetski parking!
Where's his snorkel?