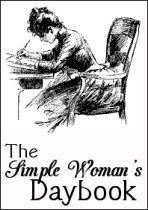 FOR TODAY, June 30

Outside my Window...is unbelievably beautiful weather. It is 77° with a slight breeze and a few puffy white clouds in an otherwise blue sky.

I am thinking...I am? Wow, I don't do that much with this silly menopause thing going on … I am thinking that I need to put my laundry away.

I am thankful for...God's mercy and long suffering. He is so good to me.

From the kitchen...ah, we are having sirloin for dinner. It was on sale!

I am creating...a pair of culottes to wear this weekend.

I am going...nowhere! Just enjoying my home today. Later this week, I am going to Kansas City but for now, just staying home.

I am wearing...the same comfortable blue denim dress I seem to wear every Monday! What a creature of habit I am!

I am reading...other people's blogs!

I am hoping...that my grandson's allergies clear up.

I am hearing...the quiet of my neighborhood. In the distance, I can hear the pound of a hammer on the house they are building in the next block.

Around the house...most things are caught up. I need to vaccuum and put the laundry away but that's about it.

One of my favorite things...the feel of my Hero's work-weathered hand against my cheek.

A Few Plans For The Rest Of The Week...we are headed to Kansas City on Thursday and will be visiting my family over the July 4th weekend. Then we are coming back late Saturday in time for church on Sunday!


Here is a picture thought I am sharing with you...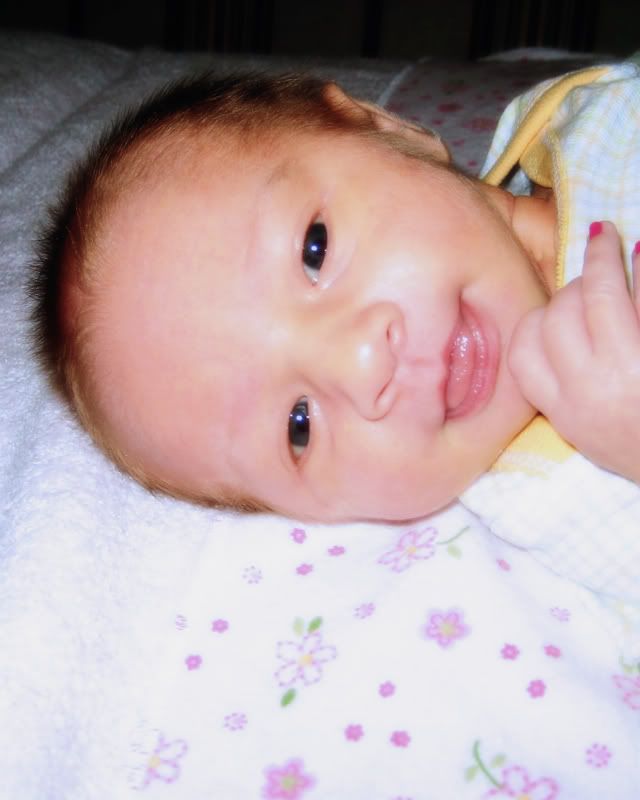 My granddaughter, 27 days old.