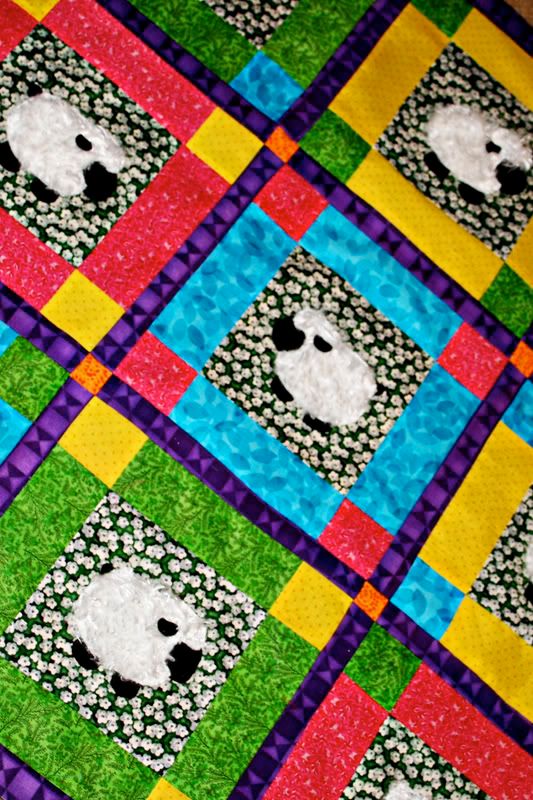 I've finished the top for the sheep quilt I'm making for the church nursery.
Today, I'm hoping to completely finish it, quilting and all. This was a little harder than I imagined. The piecing part wasn't so bad, but that sheep appliqué was a doozie. A couple of days ago, I went through the "What
was
I thinking?" stage. You know, that moment when you wonder why you didn't just go to the superstore and buy a quilt. But I pushed through it and I really think I'm going to love the results. The colors are so fresh and bright. When I get completely done with the nursery, I'll take pictures of that!