This is getting to be way to common. We have storms and then a break and then more storms and on and on. The weather forecasters keep promising a break but it hasn't happened yet. Maybe in a few weeks we will be sweltering and wondering where the rain went, but I'm not so sure.
Rain is good. We haven't had to water the grass at all. On the flip side, it's funny to watch everyone scramble to mow the ever growing grass in between the downpours. My flowers are doing great! They love the rain and I keep them protected from the strongest winds and they repay me with their glory.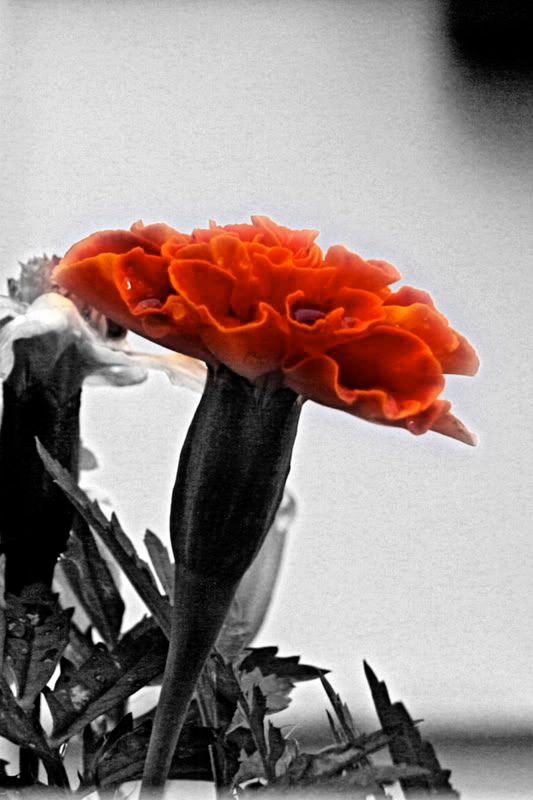 Too much rain is not so good. Some farmers are still waiting to get the equipment into soggy fields to plant. The corn that has been planted is struggling. Some entire fields have been washed out. Others are sitting in standing water — good for rice, not for corn. As if the price of corn isn't inflated enough due to ethanol, now there won't be enough corn because of the floods.
Right where I live in Iowa, we've been spared much of the storms' furies, but there are places all over the state that have not been so blessed. I hurt for them.
I know that this, too, shall pass. I do ask that you pray for all those who have suffered from the storms and floods.