Outside My Window... it is a bright partly cloudy sky, 67°
.
I am thinking...
what is that? thinking? I used to do that before menopause.
I am thankful for...
my unchanging God.
From the kitchen...
I have to dig out the kitchen to figure this one out. This weekend was just not a clean house weekend. Ugh.
I am wearing...
a khaki skirt and a tan shirt with red flowers.
I am creating...
I made myself a new black skirt to wear to work. I was very pleased because I did it without a pattern and it turned our really nice.
I am reading...
I'm about to start reading some of the Early American Lit selections for my class this fall.
I am hoping...
to lose some more weight this week.
I am hearing...
the news
.
Around the house...
I'm praying really hard that we can replace my kitchen floor soon! It is U-G-L-Y.
One of my favorite things...
my grandson's giggle.
A Few Plans For The Rest Of The Week:
This is a really uneventful week as far as I can tell. General chores and work in the afternoons.
Here is picture thought I am sharing...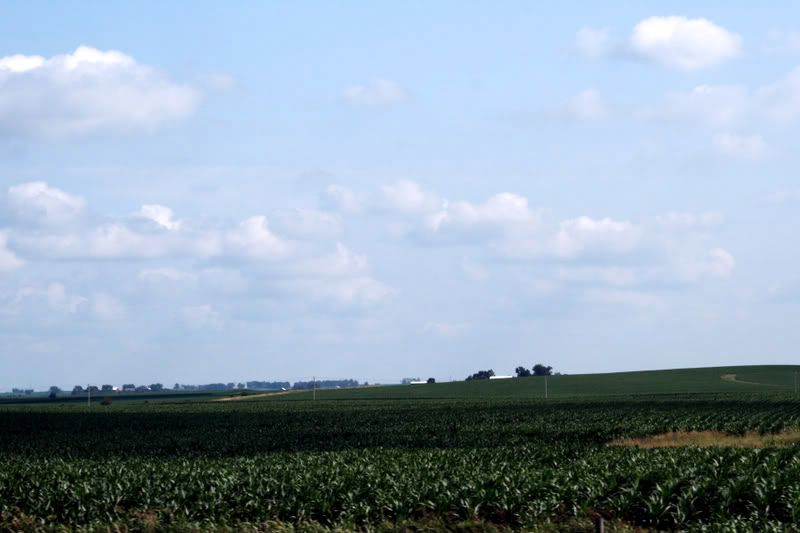 Iowa corn in July