I haven't talked about church planting in a long time. One of the important things that usually takes a lot of creativity is a church sign. Signs are expensive!! But, you want a quality sign that says to the community "Hey, Here we are!!!! We're here to stay!"
When we first came to Iowa, this is what the old church sign looked like: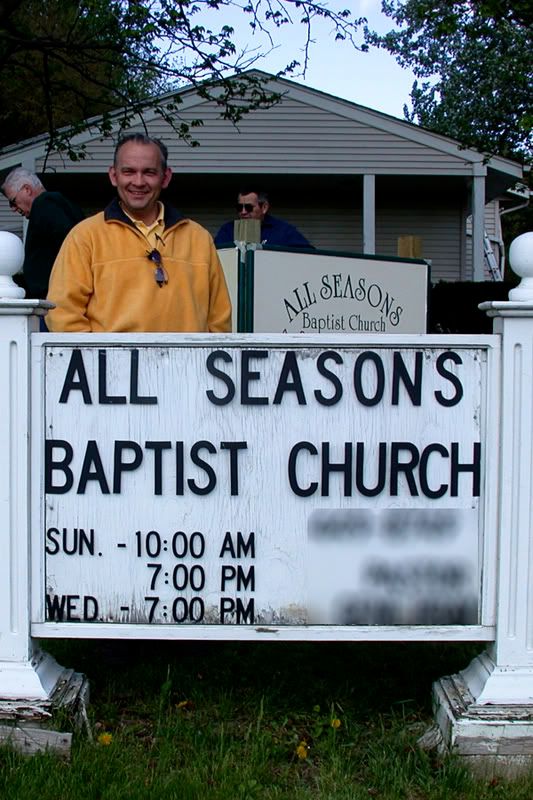 This sign does not say, "We really want you here!"
So I got busy with an overhead projector, some plywood and paint and painted this one: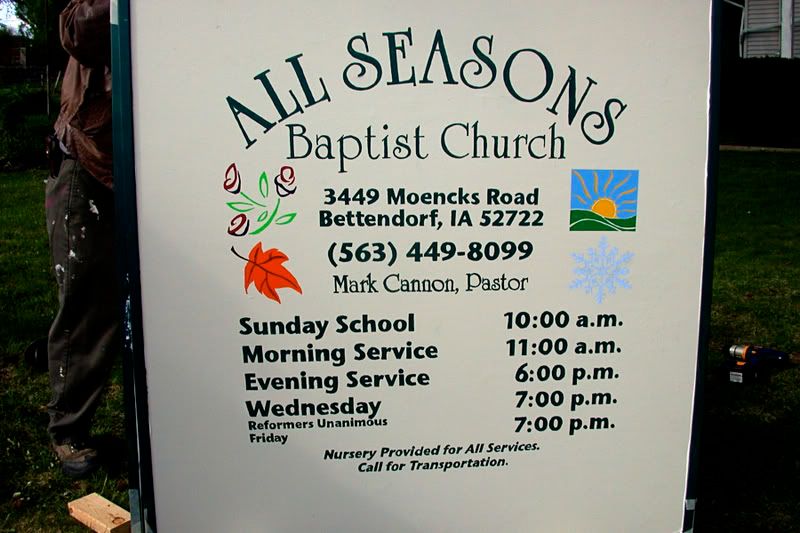 Better, huh?