Outside My Window...
it is still raining and storming.
I am thinking...
that my brain is tired. I didn't get very much sleep last night so I'm kinda foggy today.
I am thankful for...
my Hero. He really is a good man.
From the kitchen...
Buffalo wings, celery and carrot sticks this evening.
I am wearing...
my favorite knit blue skirt and a yellow blouse.
I am creating...
I need to make myself a couple of skirts.
I am reading...
between books right now.
I am hoping...
some annoyances work themselves out.
Around the house...
I really don't know. I have the usual cleaning to do, but no real projects!
One of my favorite things...
puppy breath.
A Few Plans For The Rest Of The Week:
One of my kids is coming to visit for a day on Wednesday, other than that, just the usual.
Here is picture thought I am sharing...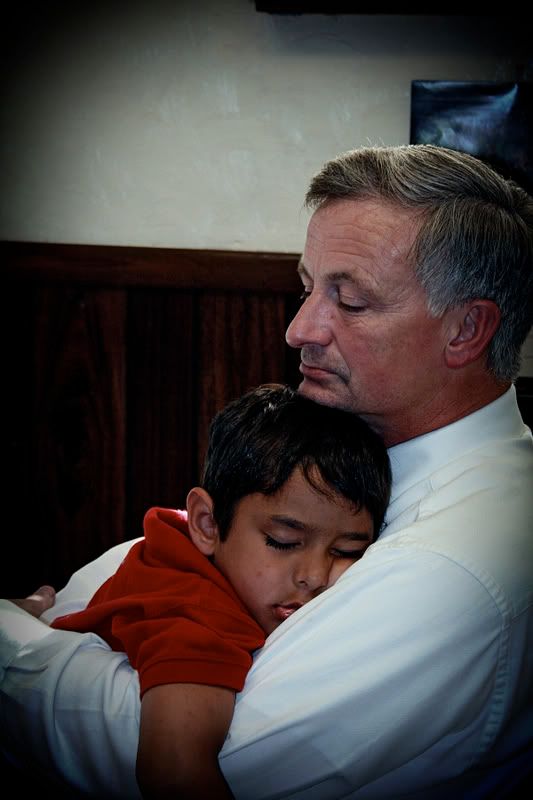 Pops and his boy!