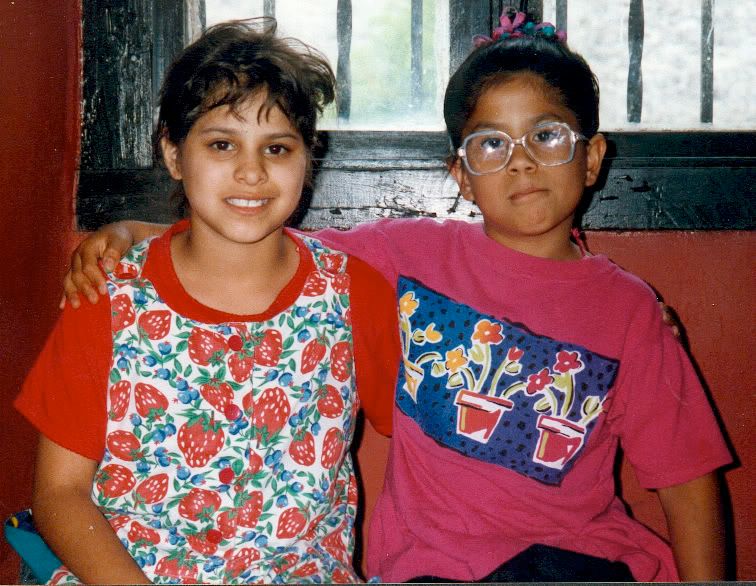 The little girl on the right is our daughter, Marcy. (The girl on the left is our daughter Wendy who was adopted at birth.) This was taken the weekend in April 1996 that we met her. Marcy was nine, almost ten. We traveled to South Texas to meet her, her sister and brother. It was a whirlwind weekend. We met with untold numbers of committees filled with teachers, counselors, and social workers. The prognosis for Marcy was not good, but we were willing to commit.
We watched the children play. At one point, Marcy was being chased and came running towards us shouting, "Daddy! Daddy! Daddy! Mr. Cannon!"
Marcy was born almost 3 months premature. She was addicted to cocaine and legally drunk at birth. Her heart stopped twice during the delivery and she had congenital syphilis. She's a fighter, though (Wow! That's an understatement!) and she pushed on.
Because of prenatal exposure to alcohol, Marcy struggled with some real problems in school, but again she pushed on. She graduated and actually went on and did a year in college.
She's now living with a relative in another state. She is working successfully which is so much more than anyone thought she could ever do.
And today, she is twenty-two. I love you, Marcy. Happy Birthday.