Meet my new neighbors! I saw him in the neighborhood earlier this week and wondered if he was just visiting or if they had moved in nearby. I knew if I saw his woman, that they were probably here to stay. Yesterday, I saw him again and he was chasing some unwanted visitors away. I knew then she couldn't be very far away.
This morning, there they were.
She's a little harder to spot, but she was only a couple of feet away from him.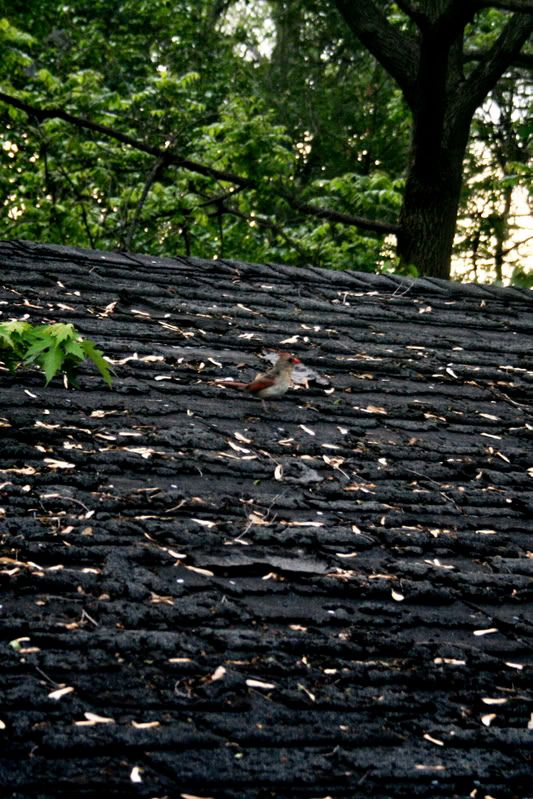 Welcome to my neighborhood!