I know a few people who have left a church over doctrine. However, for every one person I know who left over doctrine, I know five who left over the church nursery. Let's face it, we want to know that our babies are cared for in a pleasant environment if we are going to leave them. (This post isn't about the pros and cons of having a nursery at all. I know some people would rather keep their babies in the service with them. For those who choose to leave their little ones in the nursery, though, a church needs to have a nice place.)
As a church-planter's wife, I've had to learn to be innovative in sprucing up the nursery and making it a welcoming place. Our current nursery is in desperate need of a makeover and so that is my summer project. I like sheep and so that is my themes.
I started this week with this hanging peg for jackets and diaper bags.
I went to Hobby Lobby and got the bare wood and the little wooden sheep for less than $9.00 total.
This is a lifetime collection of paintbrushes. Aren't they wonderful? I love my paintbrushes.
So, I painted.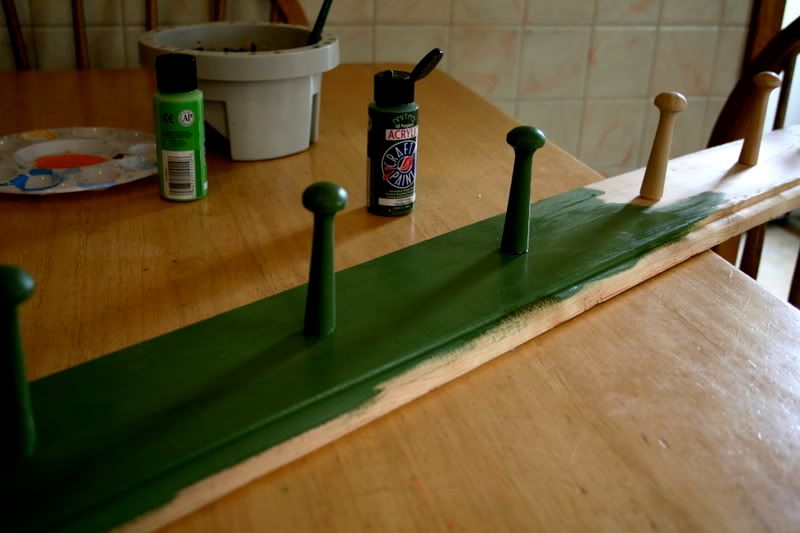 And glued on the sheep.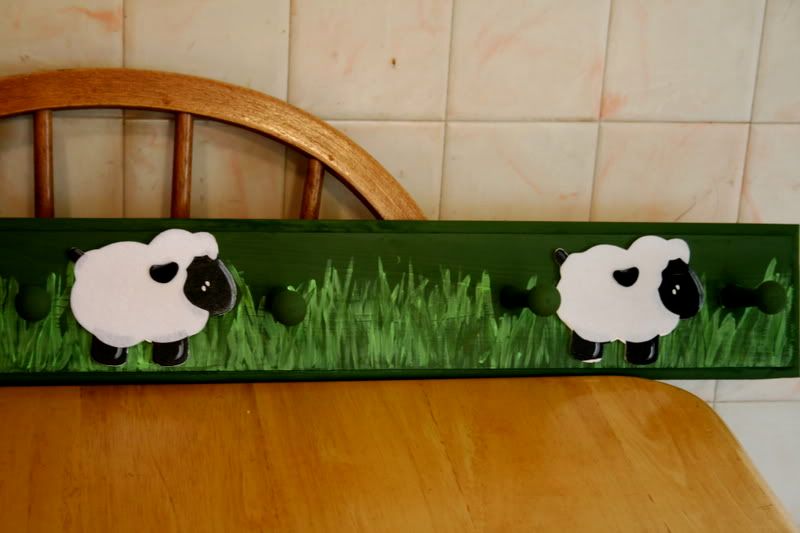 Viola!!!
Next week, I'm starting a new quilt for the crib.