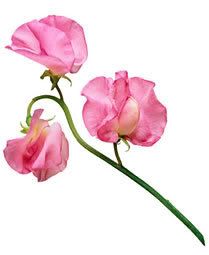 "Bless the LORD, O my soul, and forget not all his benefits:"
Psalm 106:2
Spring gardening is upon us and I love the beauty of the flower garden. Some of that beauty can be mirrored in our walk with the Lord. This flower is a Sweet Peat. Isn't it beautiful? Today I want to remind you of some of the Lord's benefits. I want to remind you of some the Lord's Sweet "P's."
Position
"But God, who is rich in mercy, for his great love wherewith he loved us, Even when we were dead in sins, hath quickened us together with Christ, (by grace ye are saved;) And hath raised us up together, and made us sit together in heavenly places in Christ Jesus:"
Ephesians 2:4-6
We are risen with Christ and seated with Him in heavenly places!
Prayer
"Let us therefore come boldly unto the throne of grace, that we may obtain mercy, and find grace to help in time of need."
Hebrews 4:16
We have the privilege of coming to God in prayer.
Power
"Ye are of God, little children, and have overcome them: because greater is he that is in you, than he that is in the world."
I John 4:4
We have the power of the Holy Spirit to overcome the devil.
Provision
"But my God shall supply all your need according to his riches in glory by Christ Jesus."
Philippians 4:19
We have access to God's provision.
Purpose
"For I know the thoughts that I think toward you, saith the LORD, thoughts of peace, and not of evil, to give you an expected end."
Jeremiah 29:11
God has a purpose for us.
Pardon
"Let the wicked forsake his way, and the unrighteous man his thoughts: and let him return unto the LORD, and he will have mercy upon him; and to our God, for he will abundantly pardon."
Isaiah 55:7
God pardons us! That right there is one of the sweetest scents ever!
Peace
"I will both lay me down in peace, and sleep: for thou, LORD, only makest me dwell in safety."
Psalm 4:8
It doesn't matter what state the affairs of this world are in, God gives His children peace.
Path
"Thou compassest my path and my lying down, and art acquainted with all my ways."
Psalm 139:3
I don't have to worry about tomorrow because God knows the way.
Promise
"That the Gentiles should be fellowheirs, and of the same body, and partakers of his promise in Christ by the gospel:"
Ephesians 3:6
Aren't you glad that God made us partakers of His promise?
Pity
"Like as a father pitieth his children, so the LORD pitieth them that fear him."
Psalm 103:13
There is no safer place than in the arms of the Father.
Patience
"Now the God of patience and consolation grant you to be likeminded one toward another according to Christ Jesus:"
Romans 15:5
I don't know about you, but it is certainly a good thing for me that our God is patient.
Pattern
"For even hereunto were ye called: because Christ also suffered for us, leaving us an example, that ye should follow his steps:"
I Peter 2:21
Christ left us a pattern for us to follow.
Pleasure
"Thou wilt shew me the path of life: in thy presence is fulness of joy; at thy right hand there are pleasures for evermore."
Psalm 16:11
Just saving my sinful soul from Hell is joyous enough, but God offers me pleasure.
Potter
"But now, O LORD, thou art our father; we are the clay, and thou our potter; and we all are the work of thy hand."
Isaiah 64:8
In the hands of the Master Potter, the dust of my life is made into a usable vessel.
Praise
"Praise ye the LORD: for it is good to sing praises unto our God; for it is pleasant; and praise is comely."
Psalm 147:1
"It is pleasant; and praise is comely."
Presence
"And he said, My presence shall go with thee, and I will give thee rest."
Exodus 33:14
Is there anywhere I can't go in confidence since my Lord is with me?
Priesthood
"But ye are a chosen generation, a royal priesthood, an holy nation, a peculiar people; that ye should shew forth the praises of him who hath called you out of darkness into his marvellous light:"
I Peter 2:9
As a member of the royal priesthood, I have access to the Father!
Purging
"Who being the brightness of his glory, and the express image of his person, and upholding all things by the word of his power, when he had by himself purged our sins, sat down on the right hand of the Majesty on high;"
Hebrews 1:3
The Mighty God "himself purged our sins." No flower in creation can equal the beauty of His benefits.
Nest time, we'll talk about "T."