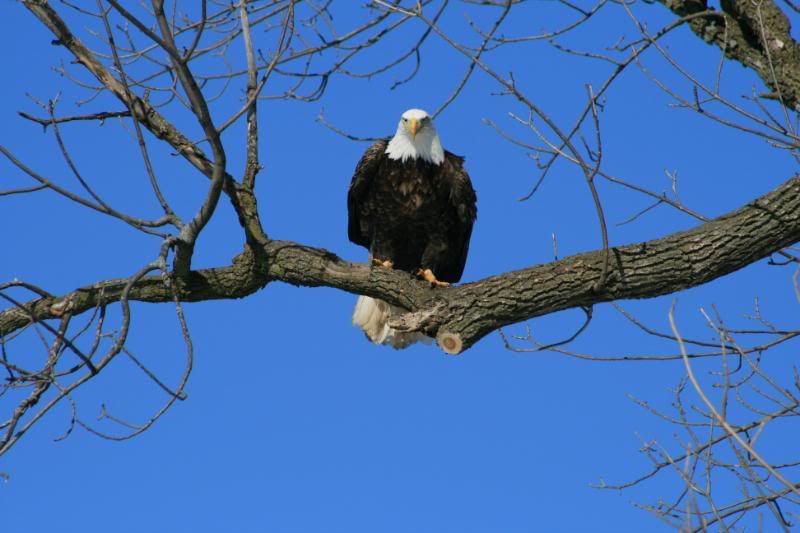 Isaiah 40:31 "But they that wait upon the LORD shall renew their strength; they shall mount up with wings as eagles; they shall run, and not be weary; and they shall walk, and not faint."
Where we live, the eagles winter. We live on the Mississippi River at the northern-most point that doesn't freeze over. There are locks and dams here that keep the water moving enough to provide fishing waters for the eagles.
Several times a winter, we go out taking pictures of them. They are so beautiful. There is nothing quite like watching an eagle swoop out of the sky and snatch a fish from the river.
The eagles usually leave the first couple of weeks in March. In the next few days they will disappear and we won't see them again until late November. Last year at this time, a dear friend passed away unexpectedly. It was still cold, so at the cemetery, I sat in the van with my grandson while my husband handled the graveside service with the family. I saw the most amazing thing. Just as my husband began the short service, an eagle launched from a nearby tree. He circled the group moving higher and higher the whole time the little group was huddled around the grave. The eagle then broke and flew away right as the service ended. It was amazing.
There is very little that seems as effortless as an eagle in flight. When we wait on the Lord, God gives us that same strength.