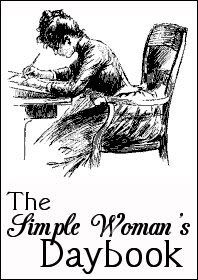 FOR TODAY August 25...


Outside My Window...
The weather could not be any nicer for late August. Right now it is about 60° headed for a high of 78° with almost no humidity.
I am thinking...
that my classes start today and I'm nervous. My books haven't arrived yet and I have assignments due tomorrow.
I am thankful for...
my sister. We are closer than best friends.
From the kitchen...
tonight will probably be hamburgers.
I am wearing...
a blue denim dress and black slip ons.
I am creating...
wedding pictures. A couple were married at our church Saturday afternoon and I took the pictures. I need to clean them up so I can give the newlyweds a CD.
I am going...
nowhere but work today.
I am reading...
still reading "The Choice" by Nicholas Sparks.
I am hoping...
that this semester isn't really rough. I don't think it will be once I get going but you never know.
I am hearing...
Dr. Laura.
Around the house...
I cleaned the main rooms last night and my daughter will get the dishes done today.
One of my favorite things...
soft sheets.
A Few Plans For The Rest Of The Week…
I will be getting all kinds of packages this weeks: books and computer stuff.
Here is picture thought I am sharing..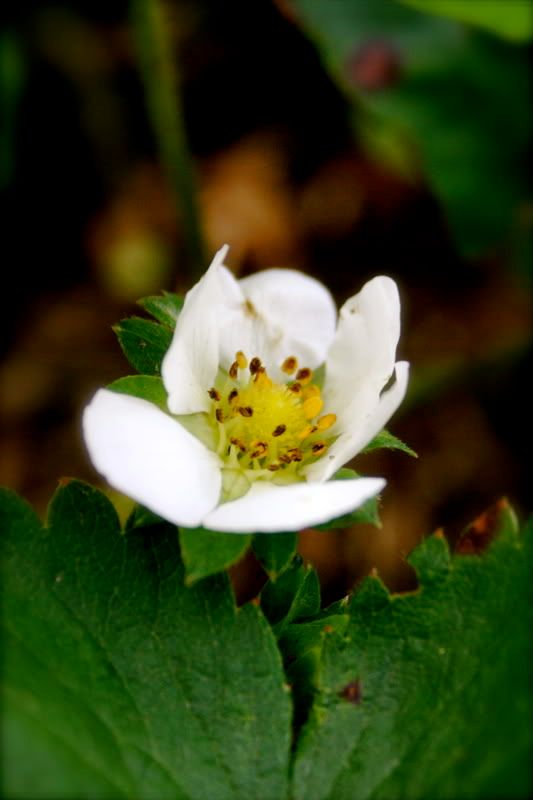 My strawberry blossom.